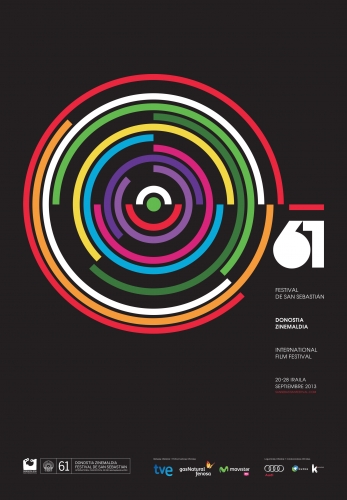 La sección más importante de todo el Zinemaldia: la Sección Oficial. Películas compitiendo por la preciada Concha de Oro, por arrascar algún premio en el palmarés que se dará a conocer el sábado 28. Películas de todas partes del mundo y realizadas por directores altamente interesantes, muy diferentes entre sí. Eso sí, este año se echa en falta alguna asiática, pero todo no se puede. Los aficionados a ese tipo de cine tendrán que conformarse con la retrospectiva dedicada a Nagisa Oshima, o con la perla A touch of sin (por ejemplo).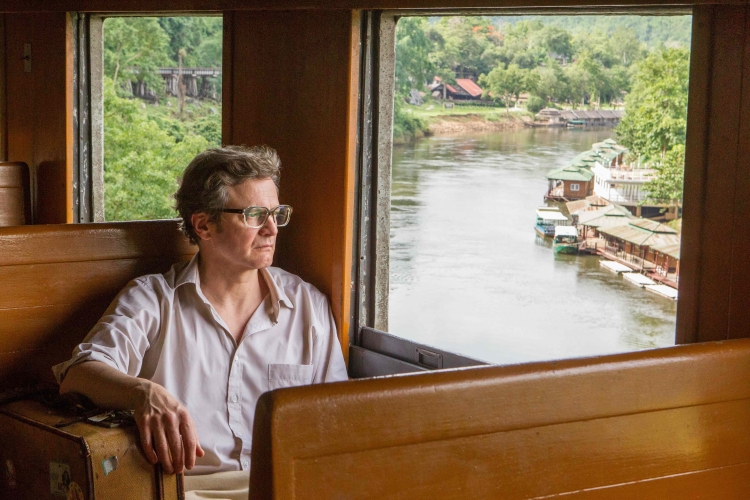 The railway man (Jonathan Teplitzky)
Entre los directores participantes, se puede encontrar a alguno que ya ha participado, como es el caso de
Atom Egoyan
, que inauguró el Festival hace cuatro años con
Chloe
(película fallida, por cierto) y que ahora tiene
Devil's knot
, nada menos que con
Colin Firth
y
Reese Witherspoon
; también
François Dupeyron
, que ganó la Concha de Oro hace nada menos que catorce años con
C'est quoi la vie? (¿Qué es la vida?)
, reaparece en San Sebastián con
Mon Âme par toi Guérie
; a su vez,
Bertrand Tavernier
acarició la Concha en alguna ocasión (con
Capitán Conan
, por ejemplo) y ahora lo vuelve a intentar con
Quay D'Orsay
, la adaptación de un cómic muy popular... Estos directores, junto a los españoles comentados en el post sobre la
participación española
, y junto a otros quizá no tan conocidos o habituales son los encargados de mover la salsa festivalera en la Sección Oficial, la que más dará que hablar y la que pondrá en boca de todos cualquier cábala que tanto gusta hacer. Esperemos que el jurado oficial dé en el clavo, tal y como ocurrió el año pasado con
En la casa
(cosa esta, la de dar en el clavo, que no suele ocurrir demasiado a menudo en el Zinemaldia... deberemos confiar).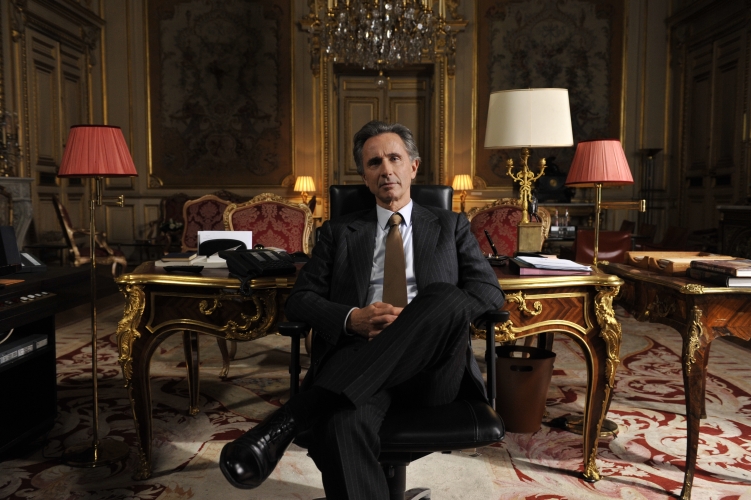 Quay D'Orsay (Bertrand Tavernier)
La lista completa de películas de la Sección Oficial es la siguiente (incluyendo las de inauguración y clausura, de las que ya he hablado
en otro post
):
Futbolín (Juan José Campanella) [Inauguración, fuera de concurso]
The young and prodigious T. S. Spivet (Jean-Pierre Jeunet) [Clausura, fuera de concurso]
Las brujas de Zugarramurdi (Alex de la Iglesia, España) [Fuera de concurso]
Caníbal (Manuel Martín Cuenca, España-Rumanía-Rusia-Francia)
Enemy (Denis Villeneuve, España-Canadá)
La herida (Fernando Franco, España)
Vivir es fácil con los ojos cerrados (David Trueba, España)
Club Sándwich (Fernando Eimbcke, México)
Devil's Knot (Atom Egoyan, EEUU)
For those who can tell no tales (Jasmina Zbanic, Bosnia-Herzegovina)
Mon Âme par toi Guérie (François Dupeyron, Francia)
Oktober November (Götz Spielmann, Austria)
Pelo Malo (Mariana Rondón, Venezuela-Perú-Alemania)
Quai D'Orsay (Bertrand Tavernier, Francia)
The railway man (Jonathan Teplitzky, Reino Unido-Australia)
Le week-end (Roger Mitchell, Reino Unido)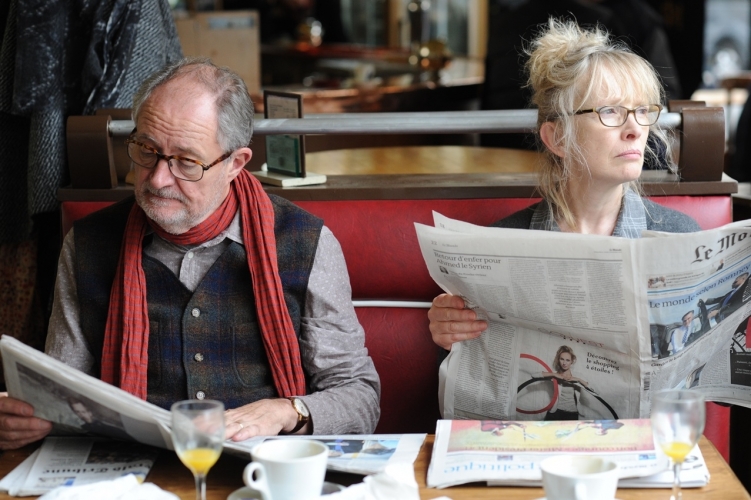 Le Week-end (Roger Mitchell)
Como se ve, aparte de los directores ya comentados, hay autores completamente heterodoxos, desde aquellos que llevan la etiqueta literal de "autor" (Götz Spielmann) hasta otros que dirigen comedias amables que quizá no lleguen al palmarés final, pero que al público les hará pasar un buen rato (Roger Mitchell con Le week-end). También los hay más comprometidos, como quizá la película llegada desde Bosnia-Herzegovina, For those who can tell no tales (no es muy común poder ver filmografía de este país), y también la ración latina con Club Sándwich (de Fernando Eimbcke, que ya estuvo en Zabaltegi presentando la película Lake Tahoe, con buena acogida) y Pelo Malo. Por su parte, el Festival se ha reservado una participación local, la de La herida, dirigida por Fernando Franco y del que se dice (desde la organización) que es un director que en el futuro dará bastante que hablar, siendo muy prometedor...
Una selección muy interesante y variada (como siempre), con buenos nombres en las fichas de todas y cada una de las películas, de las que no queda sino pensar en cuál de todas ellas será la que se lleve el gato al agua, la Concha de Oro del Zinemaldia 2013.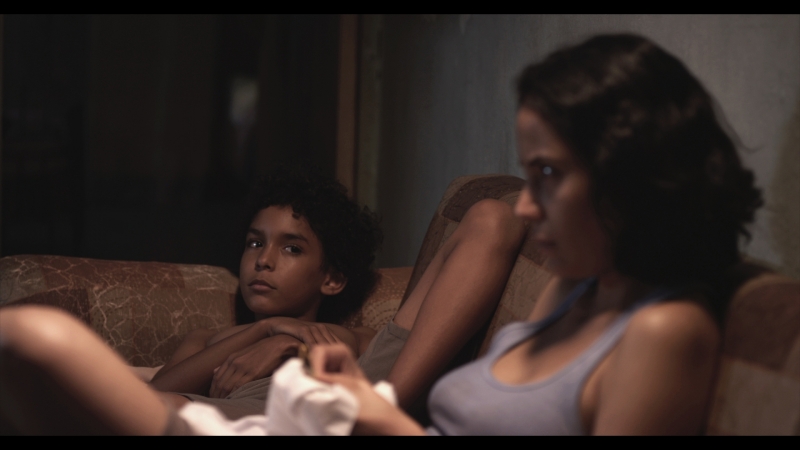 Pelo Malo (Mariana Rondón)