Arriesgada apuesta del Festival Internacional de Cine de San Sebastián (Zinemaldia) para abrir y cerrar su 61 edición. Lo hará con dos películas en tres dimensiones (tresdé, 3D), ahí es nada. Un formato que si se hace bien y se trata con cariño (no sólo el invertido en el producto, sino también aquel que el espectador necesita) puede resultar espectacular (Avatar de James Cameron, Pina de Wim Wenders), pero si se hace "a la ligera", sabemos de sobra que únicamente se ha hecho con fines comerciales, logrando películas "sacacuartos" (Furia de Titanes de Louis Leterrier, Thor de Kenneth Branagh, etc). Con las dos películas de las que hablamos a continuación, seguro que se pueden incluir dentro del primer grupo (que sabemos que es bastante más escaso que las del segundo)... o al menos, ese es nuestro mayor deseo.
INAUGURACIÓN
Futbolín (Juan José Campanella)
[Fuera de concurso, estreno internacional]
En 2009 el director Juan José Campanella participó en la Sección Oficial con la recordadísima y ganadora de un Oscar (bien merecido, a la mejor película de habla no inglesa)
El secreto de sus ojos
, que conviene recordar que aunque fue una de las grandes favoritas de aquel año en el Festival, no logró obtener ningún premio (cosas del Zinemaldi y sus, a veces, absurdos fallos del jurado).
Tras aquella película y alguna incursión en la televisión, Campanella vuelve con algo sorprendente: un film de animación, y en 3D, con el mundillo del fútbol y ese juego tan peculiar como es el futbolín de fondo. Ay, estos argentinos, siempre coqueteando con esa cosa tan absurda llamada deporte rey...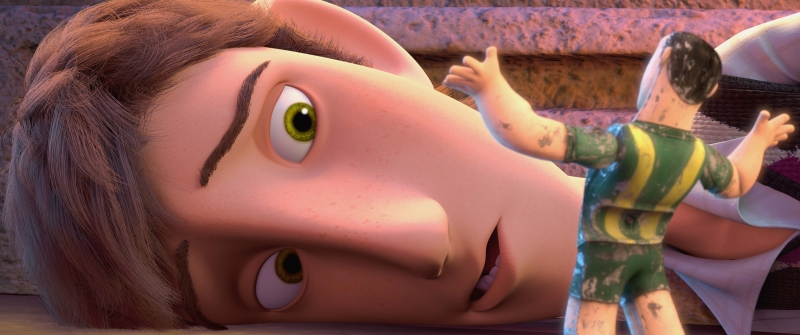 La sinopsis de Futbolín (titulada originalmente Metegol en Argentina) es la siguiente: Amadeo vive en un pueblo pequeño y anónimo. Trabaja en un bar, juega al futbolín mejor que nadie y está enamorado de Laura, aunque ella no lo sabe. Su rutina sencilla se desmorona cuando Grosso, un joven del pueblo convertido en el mejor futbolista del mundo, vuelve dispuesto a vengarse de la única derrota que sufrió en su vida. Con el futbolín, el bar y hasta su alma destruidas, Amadeo descubre algo mágico: los jugadores de su querido futbolín hablan ¡y mucho! Juntos se embarcarán en un viaje lleno de aventuras para salvar a Laura y al pueblo; y en el camino convertirse en un verdadero equipo. Pero, ¿hay en el fútbol lugar para los milagros?
Con todo ello, no cabe sino esperar una película familiar y entretenida, con lo cual si cumple con lo esperado, no está absolutamnete nada mal.
Trailer
CLAUSURA
The young and prodigious T. S. Spivet (Jean-Pierre Jeunet)

Delicatessen, La ciudad de los niños perdidos, Amélie, Largo domingo de noviazgo... todas ellas son grandes películas dirigidas por Jean-Pierre Jeunet (las dos primeras junto a Marc Caro) y especialmente una de ellas (Amélie), muy recordada por el público. Jeunet es, pues, todo un creador de mundos llenos de imaginación que a buen seguro volverá a dejarnos en su nueva película escenas y momentos fantásticos y espectaculares.
La película está rodada en 3D estereoscópico y tanto el director como sus protagonistas
Kyle Catlett
y
Helena Bonham-Carter
estarán en San Sebastián presentándola.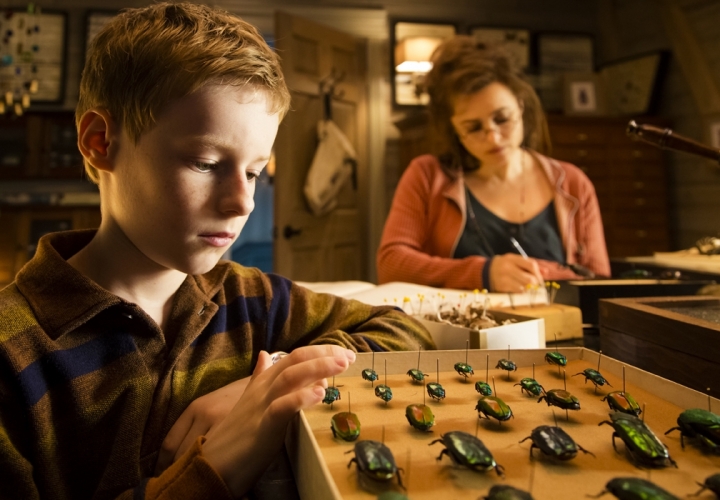 El extraordinario viaje de T. S. Spivet (título en castellano) cuenta la historia de T. S. Spivet, un genio de doce años que vive en un rancho en Montana. Su gran talento para la cartografía y los inventos pronto tiene recompensa. Una institución científica le concede un prestigioso premio y cruzará medio país para recogerlo.

Trailer