La semana que viene se inaugurará una nueva edición del
Festival Internacional de Cine de San Sebastián - Zinemaldia
. Será, como ya he comentado en anteriores posts,
del 18 al 26 de septiembre
.
El certamen será inaugurado con la película
Chloe
, de un director de lo más interesante, nada menos que
Atom Egoyan
(
Exotica
,
El viaje de Felicia
), quien nunca hasta ahora ha participado en el Festival. La película cuenta con las interpretaciones de
Julianne Moore
y de
Liam Neeson
(quien estará por partida doble, al presentarse en
Zabaltegi
otra película con él de protagonista,
Five minutes of heaven
). Para la clausura, se ha elegido a
Rodrigo García
y su película
Mother and child
, en cuyo reparto están
Naomi Watts
y
Annette Bening
(quien ya fue premio Donostia en 2004).
Rodrigo García
cuenta en la producción con
Alejandro González-Iñárritu
y fue quien dirigió
Cosas que diría con sólo mirarla
. Esta película estará fuera de concurso, en cambio la de inauguración, sí competirá por el máximo galardón.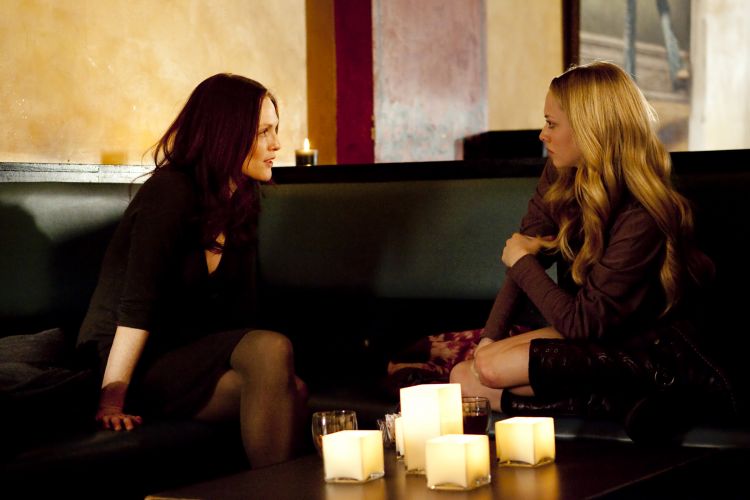 Chloe [Clic para ampliar la imagen]
Desde Francia llegarán tres representantes:
Christophe Honoré
con
Making plans for Helena
, con
Chiara Mastroianni
(
Honoré
compitió el año pasado con
La belle personne
);
François Ozon
con
Le refuge
(en el año 2000 ya presentó en la Sección Oficial
Sous le sable
y también ha dirigido, por ejemplo,
8 mujere
s o
La piscina
);
Bruno Dumont
, ganador en Cannes en dos ocasiones (1999 con
L'Humanité
y 2006 con
Flanders
) presentará
Hadewijch
.
Alemania trae a
Mathias Glasner
con su película
This is love
, mientras que Turquía (en coproducción con Francia y Alemania) estará representada con
11'e 10 kala
, de
Pelin Esmer
.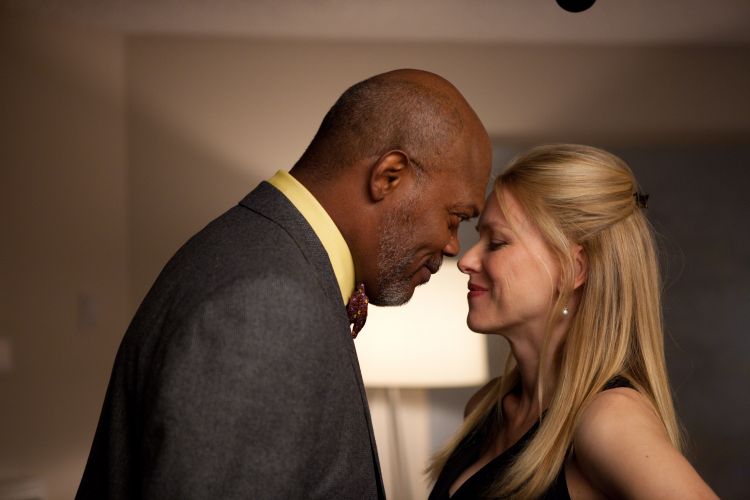 Mother and child [Clic para ampliar la imagen]
El ganador del Oscar al mejor cortometraje en 2004 por
Two soldiers
,
Aaron Schneider
, competirá con su primer largometraje, titulado
Get low
, protagonizado por un plantel estelar:
Robert Duvall
,
Bill Murray
y
Sissy Spacek
.
El
Zinemaldi
viajará también a Argentina de la mano de
Juan José Campanella
, con
El secreto de sus ojos
, protagonizada por
Ricardo Darín
, quien ya trabajó con el director en el gran éxito
El hijo de la novia
o en
El mismo amor, la misma lluvia
.
Pero el viaje no acaba ahí, sino que también se verá cine australiano, con
Blessed
, de
Ana Kokkinos
. Y cómo no, un festival de cine que se precie no puede dejar de contener cine asiático. En este caso se trata de las películas
Yeong-do Da-ri / I Came From Busan
(de
Jeon Soo-il
, Corea del Sur),
City of Life and Death
(de
Lu Chuan
, China) y
Keshtzarhaye sepid / The White Meadows
(de
Mohammad Rasoulof
, Irán). Directores estos tres últimos premiados en Venecia, Sundance y Gijón, respectivamente.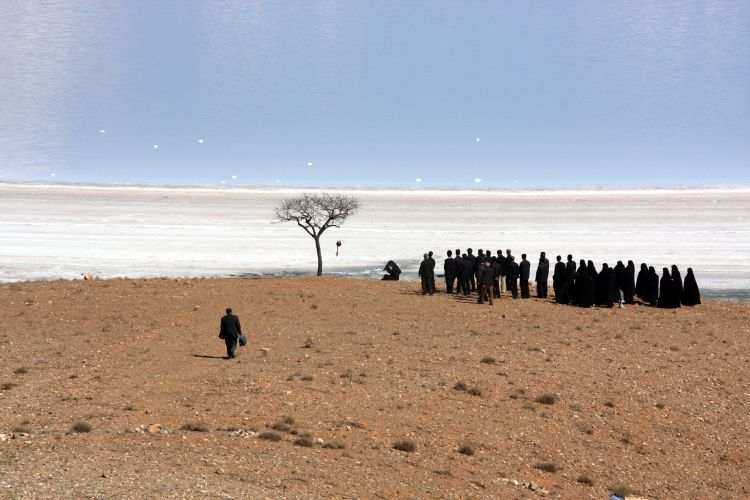 Keshtzarhaye sepid / The White Meadows [Clic para ampliar]
A todas estas películas hay que añadir tres representantes españolas:
Los condenados
(
Isaki Lacuesta
),
La mujer sin piano
(
Javier Rebollo
) y
Yo, también
(
Álvaro Pastor
y
Antonio Naharro
). También tendrá su hueco, pero fuera de concurso, Fernando Trueba con
El baile de la Victoria
.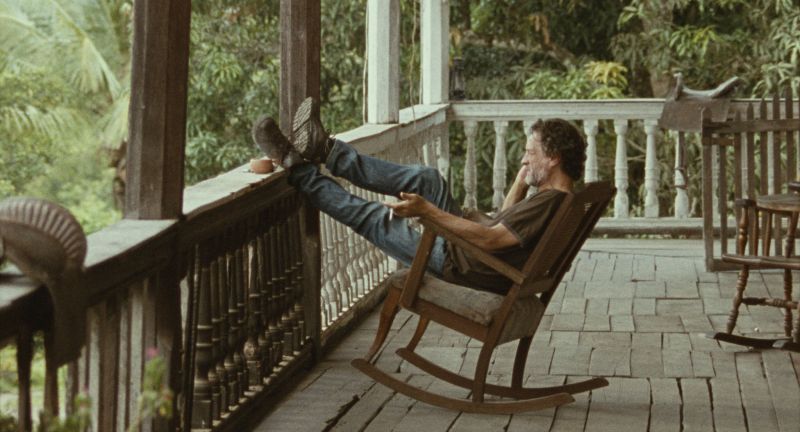 Los condenados [Clic para ampliar]
Junto a esto y a la noticia de las
Perlas de otros Festivales que participarán en Zabaltegi
(sin olvidar de las películas que compondrán el resto de ciclos), parece que habrá, una vez más, un gran nivel cinematográfico en Donostia durante esos nueve días de septiembre. Sólo queda por ver qué personajes aportarán el mítico glamour a la ciudad, pero eso, de momento, es otra historia.
[Fuente: Festival de Cine de San Sebastián]