Resumen post
: Perlas de Zabaltegi, Tarantino, Allen, Premio Fipresci (Michael Haneke), Winterbottom y Gilliam, imágenes, trailers de varias películas y un par de clips (de la película
The limits of control
).
Hace pocas semanas se dieron a conocer la gran mayoría de las
Perlas de otros festivales
que se exhibirán en el
Zinemaldi
donostiarra, que se celebrará del 18 al 26 de septiembre. Se trata de una subsección de
Zabaltegi
que consiste en proyectar películas premiadas, o que hayan generado mucha expectación, en otros festivales de cine.
Se sabe que
Quentin Tarantino
abrirá el primer día con sus
Malditos bastardos
, película que, recordemos, en Cannes obtuvo el premio al mejor actor para
Christoph Waltz
.
Christoph Waltz en

Malditos bastardos


[Haz clic para ampliar la imagen]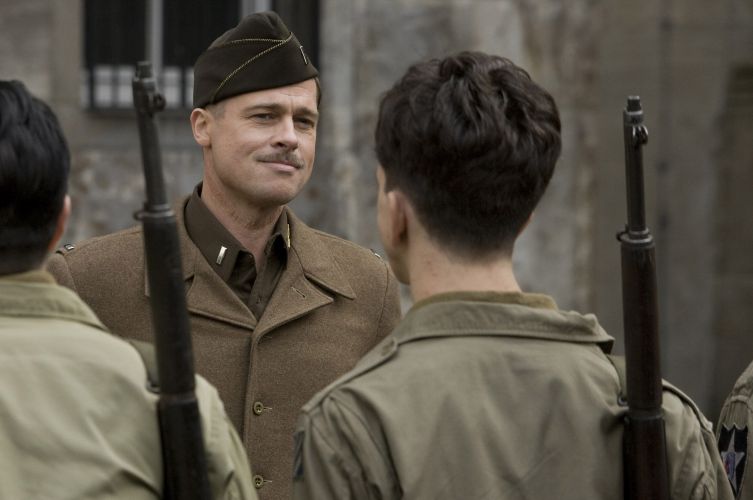 Brad Pitt en

Malditos bastardos


[Haz clic para ampliar la imagen]
También se confirmaron otros títulos de interés, entre los cuales se encuentra lo nuevo de directores como
Woody Allen
con su nueva comedia
Whatever Works
(que inauguró el festival de Tribeca),
Lee Daniels
con
Precious
(ganadora en Sundance del premio especial del jurado, de la mejor actriz y del premio del público), o también
Olivier Hirschbiegel
–director de
El hundimiento
- con
Five minutes of heaven
(también premiada en la sección World Cinema de Sundance: al mejor director y al mejor guionista, en cuyo plantel actoral se encuentra
Liam Neeson
).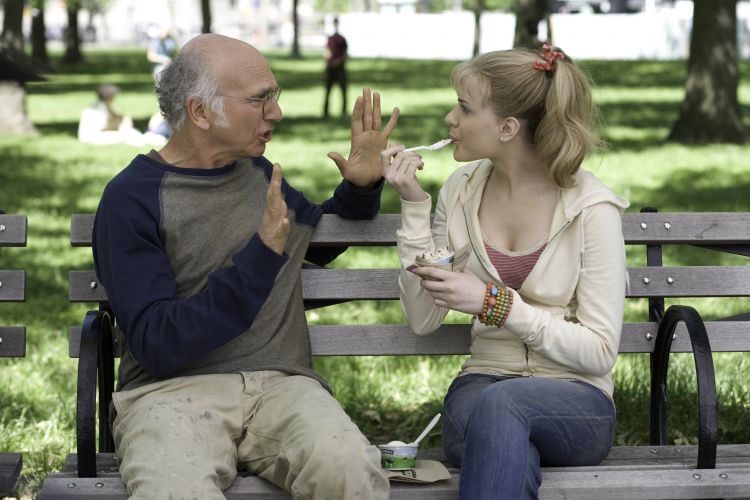 Whatever works

[Clic para ampliar]
De las que se vieron en Cannes, además de la de
Tarantino
, se contará con
Taking Woodstock (Destino Woodstock)
de
Ang Lee
,
Mother
de
Bong Joon-ho
(quien ya ha participado dos veces en San Sebastián a concurso, obteniendo con
Memories of murder
' la Concha de Plata al mejor director),
Un prophète
, de
Jacques Audiard
(Gran Premio del Jurado),
No One Knows About Persian Cats
de
Bahman Ghobadi
(premio Especial del Jurado de Un Certain Regard) quien ya ha sido dos veces premiado en el Zinemaldi, o
Vengeance
, lo nuevo de
Johnnie To
.
Además, se proyectará la última de
Jim Jarmusch
,
The limits of control
, rodada en Madrid con
Luis Tosar
,
Tilda Swinton
,
Bill Murray
y
John Hurt
, entre otros actores.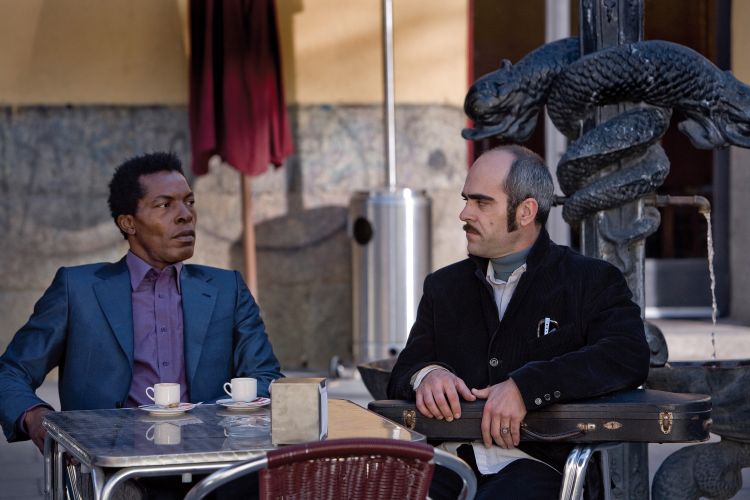 Tilda Swinton en

The limits of control


[Clic para ampliar]
Ayer mismo se dieron a conocer nuevas
Perlas
, entre las que se incluye una de las películas más importantes del año, al haber sido premiada en Cannes con el máximo galardón, la Palma de Oro. Se trata de
Das weisse band (The white ribbon)
de
Michael Haneke
, a quien entregarán el
Premio Fipresci
(premio concedido por la crítica internacional a la película que, según su criterio, es la mejor película estrenada desde julio de 2008).
Haneke
es autor de películas como
Funny games
(1997, habiendo dirigido también su
remake
americano diez años después) o
La pianista
(2001), entre otras. Gran noticia al tratarse de un director de lo más interesante en el panorama actual.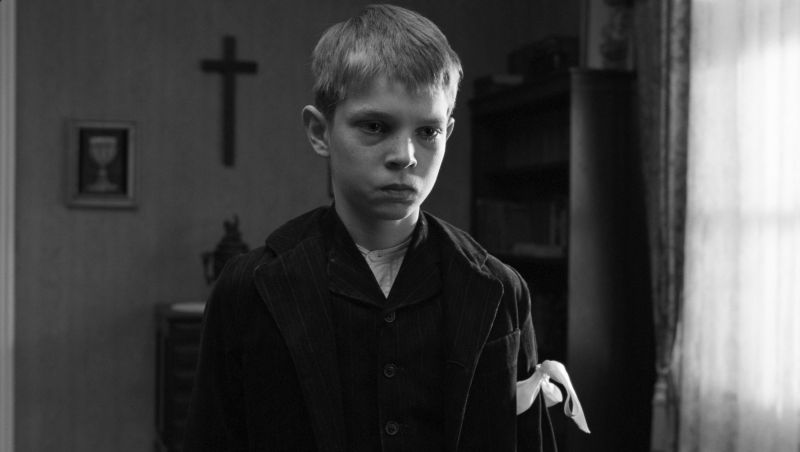 Das weisse band (The white ribbon)


[Clic para ampliar]
También participará en esta sección
Michael Winterbottom
con
The Shock Doctrine
, director que parece poseer una especie de acuerdo para participar en el Zinemaldi, ya que prácticamente no hay año que no presente una película en el certamen, ya sea compitiendo, o en Zabaltegi, o con una retrospectiva completa de su obra, como en su momento le dedicaron.
Winterbottom
fue premiado el pasado año en el Festival con el premio al mejor director por
Génova
. Este tío es incombustible.
Para acabar, también se presentará el nuevo trabajo de
Terry Gilliam
(que ya se vio en Cannes):
The imaginarium of doctor Parnassus
. Esta película es especialmente esperada por ver cómo se las arregló el director para suplir la ausencia de
Heath Ledger
, fallecido durante el rodaje, incluyendo en su lugar a
Johnny Depp
,
Colin Farrell
y
Jude Law
, interpretando al mismo personaje. Además, ver algo nuevo de Gilliam siempre puede resultar un gran espectáculo. Viendo su tráiler, lo cierto es que promete. Veremos si luego cumple y supera la prueba. Lo dicho: expectación no falta para ver esta película.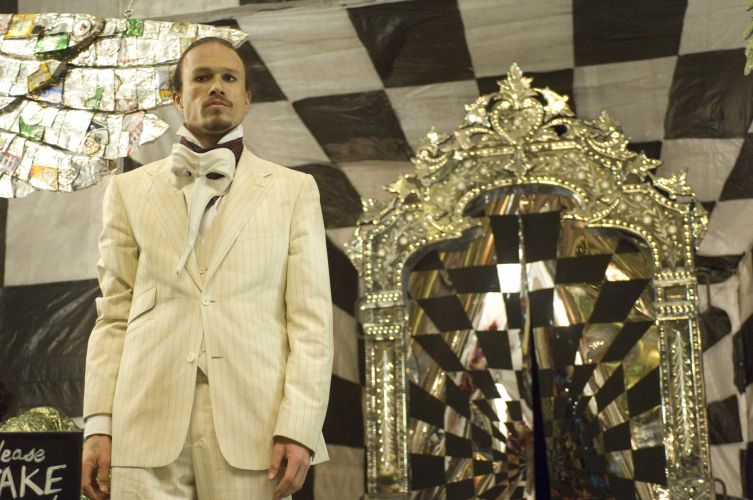 Heath Ledger:

The imaginarium of doctor Parnassus


[Clic para ampliar]
Fuente

: Festival de Cine de San Sebastián
TRAILERS
The imaginarium of doctor Parnassus
Whatever works (Si la cosa funciona)
The limits of control
(trailer + 2 clips de regalo)
El trailer...
Clip
Tilda Swinton
(
Blonde
)...
Clip
Bill Murray
(
Imagination
)...
Das weisse band (The white ribbon)
(trailer internacional)
Malditos bastardos (Inglorious basterds)
Trailer 1 (castellano)
Trailer 2 (castellano)