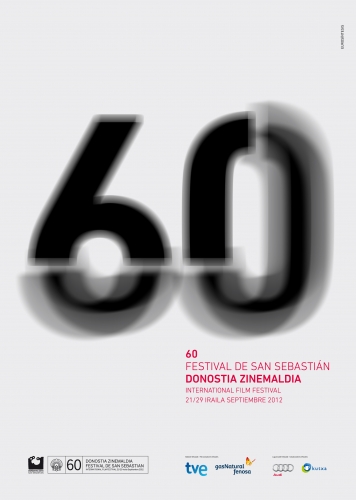 Y llegó el día. Llegó el día en el que arranca la 60 edición del Festival Internacional de Cine de San Sebastián, el Zinemaldia. Más imprescindible que nunca, ya que será una edición muy potente en todos los sentidos, pero sobre todo en el apartado de gente que visitará la ciudad y sobre todo en cuanto a películas, donde muchas, a priori, son altamente interesantes. Al fin y al cabo es de lo que se trata esto: de las películas.
Muchos días llevo respondiendo a la misma pregunta: "¿Qué películas me recomiendas?" Evidentemente aún no se sabe (a no ser que se vaya a tiro hecho con alguna de los ciclos programados -de Georges Franju o Very funny things especialmente), pero siempre suelo terminar mencionando las mismas. Una pequeñísima selección de las más de doscientas películas que se proyectarán durante nueve días auténticamente locos llenos de cine, mucho cine.
Le capital (Costa-Gavras)
The hypnotist (Lasse Hällstrom)
Rhino season (Bahman Ghobadi)
Blancanieves (Pablo Berger)
Dans la maison (François Ozon)
Y fuera de concurso las americanas Argo, Lo imposible y Quartet (primera película como director de Dustin Hoffman).
En las Perlas de Zabaltegi y Zabaltegi Especiales:
Amour (Michael Haneke)
Cesare deve morire (Paolo & Vittorio Taviani)
The angel's share (Ken Loach)
Beasts of the southern wild (Behn Zeitlin)
The imposter (Bart Layton)
The bay (Barry Levinson)
Operación E (Miguel Courtois)
En Nuevos Directores (recordemos: este año por primera vez se ha independizado esta sección de Zabaltegi) la gracia estará, como siempre, en descubrir nuevos talentos y formas diferentes de hacer cine. Es la propuesta donde el espectador más debe arriesgarse, pues aquí uno puede encontrarse con verdaderas joyas ocultas, o con bodrios infumables. Esa suele ser la tónica aunque este año la organización ha asegurado que el nivel es muy alto.
Y así podríamos seguir pensando en el resto de secciones, como Horizontes latinos, Culinary Zinema o Zinemira (sección dedicada al panorama cinematográfico vasco)... Pero una vez más habrá que recurrir a la grandísima frase de Diego Galán (ex-director del Zinemaldi): ¡Que cada uno encuentre su película!
El glamour también es una parte muy importante de un Festival de Cine, y a Donosti es algo que siempre se le ha criticado: que no tiene la suficente cantidad de visitas de gente importante del mundillo, que no hay eso del glamour. Bien, pues este año quien piense eso deberá estar con la boca cerrada porque algunos de los nombres más importantes que pasarán por la ciudad son: Oliver Stone, Dustin Hoffman, Ewan McGregor, John Travolta, Tommy Lee Jones (los cinco Premios Donostia de este año), Claudia Cardinale, Jean Rochefort, Richard Gere, Susan Sarandon, Barry Levinson, Costa-Gavras, Lasse Hällstrom, Lena Olin, Penélope Cruz, Issabelle Huppert, Catherine Deneuve... Una plantel de gente maravilloso con el que todo el mundo disfrutará, sin duda alguna.
Hoy comienza, pues, el Zinemaldia. Imprescindible.