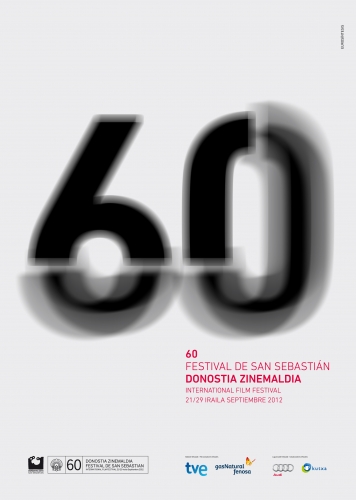 Como siempre, y como debe corresponder a un festival de cine de las características del Zinemaldia donostiarra, la Sección Oficial estará compuesta en su totalidad por variadas y variopintas cinematografías, unas más comunes que otras (y quizá este año menos "raras" que en otras ediciones), y a veces con presencias habituales en las carteleras en cualquier época del año, pero sin duda, con temas y películas por descubrir.
Ya hemos comentado por aquí algunos títulos que participarán a concurso en el Festival (tanto la película de
inauguración
como las
películas españolas
), pero faltaban por definir y conocer todas las demás. Por fin se sabe y se puede comprobar que buena parte de las películas están dirigidas por directores consagrados y altamente reconocidos internacionalmente: Ozon, Gavras, Hallström, Ghobadi, Cantet...
COMPLETANDO LA SECCIÓN OFICIAL
Dede China llega Emily Tang con su tercera película, All apologies. Su sinopsis es la siguiente: Después de que su hijo muera en un accidente, Cheng exige a Zhen, la esposa del conductor culpable, que le compense con otro niño. Agobiada por la sentencia del tribunal, las facturas médicas y la amenazadora conducta de Cheng, Yu tiene que hacer frente a las paradojas de una decisión inmoral.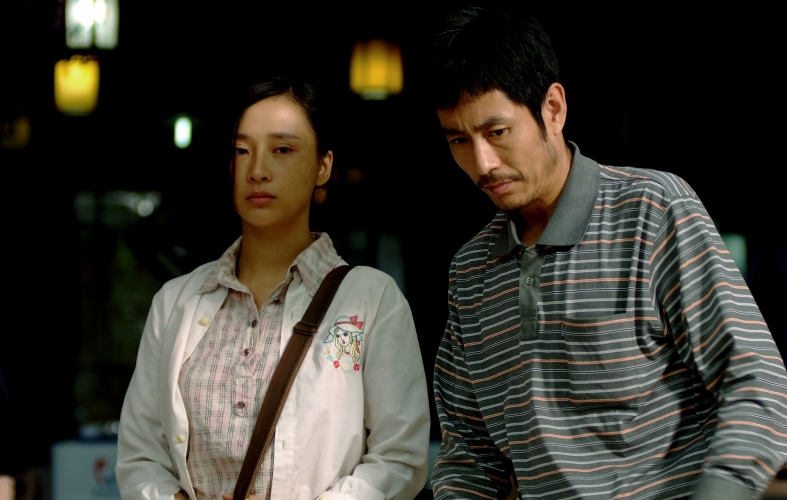 The attack (El atentado) también es la tercera película de Ziad Doueiri, siendo una coproducción entre Líbano, Francia, Qatar y Bélgica y una adaptación del best seller de Yasmina Khadra. La película trata sobre el dilema que se le plantea a un cirujano israelí de origen palestino cuando la policía le informa de que su esposa es la causante de un atentado suicida que ha provocado diecinueve muertos.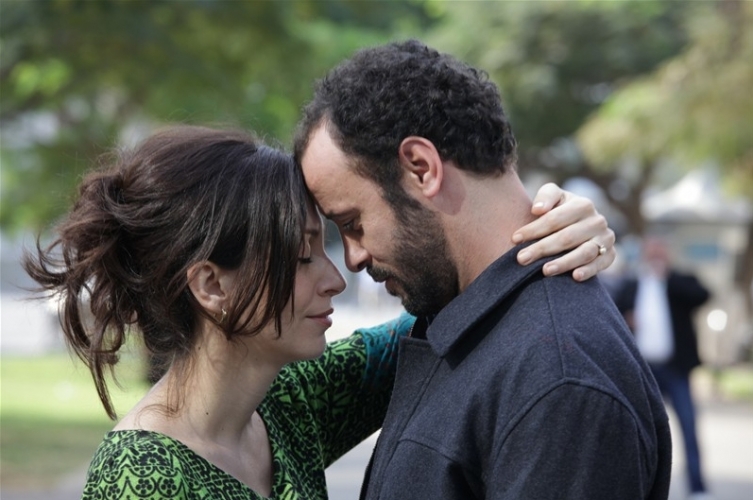 François Ozon en 2009 obtuvo el Premio Especial del Jurado con Le refuge, y también participó en la Sección Oficial del 2000 con Sous le sable (Bajo la arena). Ahora presenta Dans la maison, un juego entre un profesor y su joven alumno donde no se sabe exactamente hasta dónde puede llegar cada uno. Entre otros actores y actrices, la cinta dispone de las interpretaciones de Kristin Scott-Thomas y Emmanuelle Seigner.


Otro viejo conocido del Zinemaldi: el argentino Carlos Sorín. Visitará el Festival por quinta vez, ahora con la película Días de pesca, participando de nuevo en la Sección Oficial (las cuatro veces anteriores estuvo con Eversmile New Jersey (Sonrisas de New Jersey) -1989-, Historias mínimas -Premio Especial del Jurado de la 50 edición en 2002-, Bombón, el perro -Premio FIPRESCI 2004- y El camino de San Diego -Premio Especial del Jurado en la 54 edición en 2006). En Días de pesca conoceremos a Marco, un ex alcohólico de 50 años al que le sugieren que busque un hobby para desintoxicarse: elige la pesca y, como lugar para practicarlo, un pequeño pueblo de la Patagonia, precisamente donde vive su hija, a la que no ve desde hace años.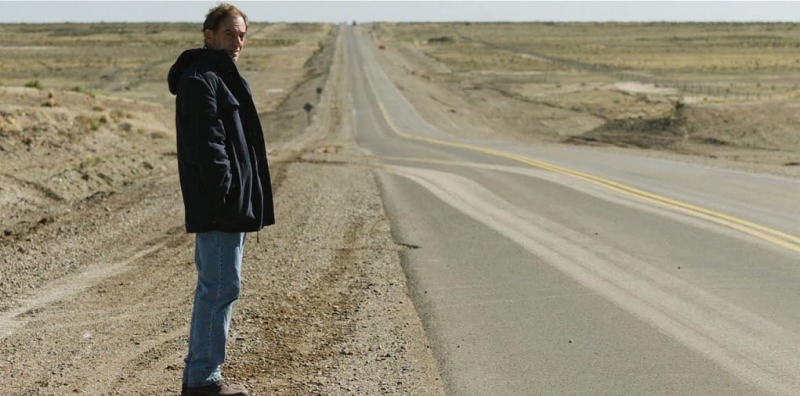 Die lebenden (The dead and the living). La directora Barbara Albert (según parece, una de las más prestigiosas realizadoras austriacas con películas como Nordrand o Fallen), narra un viaje al pasado de la II Guerra Mundial y al abismo de la sociedad europea actual a través de la experiencia vital de Sita, una joven de 25 años. Un recorrido que va de Berlín a Viena, de Varsovia a Rumanía en un film sobre la pérdida y la necesidad de descubrir la propia identidad. Coproducción entre Austria, Polonia y Alemania.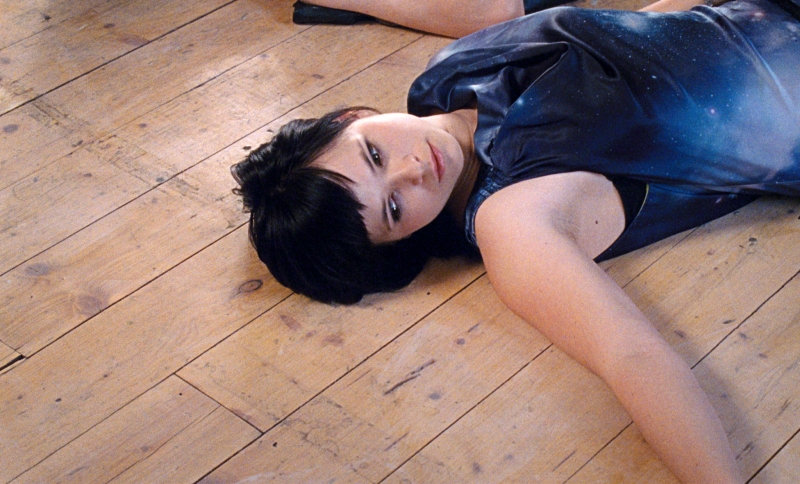 Le Capital, de Costa-Gavras. Una de las citas más importantes de este año será la que presentará en Donostia-San Sebastián la última película del director Costa-Gavras, autor de películas míticas como Z (1969) o Missing (1982), entre muchas otras. Su nueva película, protagonizada por Gabriel Byrne, tiene como temática el capitalismo y, según palabras del propio director: "Somos esclavos del Capital. Nos tambaleamos cuando se tambalea. Nos regocijamos cuando crece y triunfa. ¿Quién nos liberará? ¿Deberíamos liberarnos nosotros? Deberíamos conocer al menos a los que lo sirven y cómo lo hacen".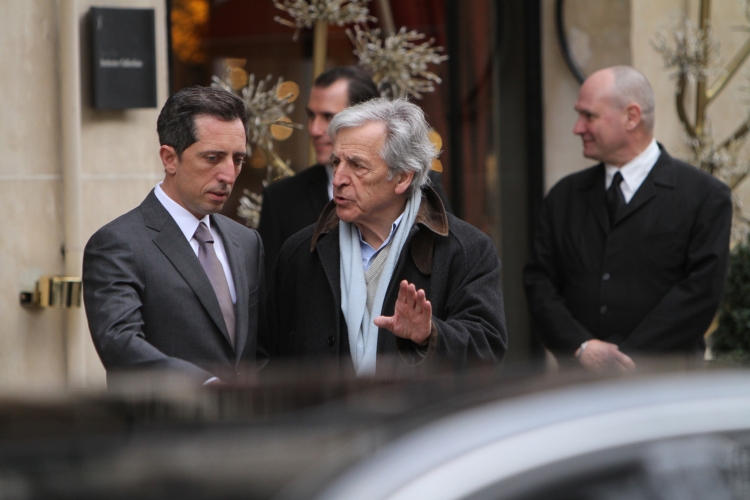 Laurent Cantet direige Foxfire. El director también es de los que conoce el Festival de Cine de Donosti: en 1999 ganó el Premio Nuevos Directores en el Festival con Ressources humaines (Recursos humanos). Además ganó la Palma de Oro de Cannes en 2008 con su anterior película, La clase, presenta en su nuevo film a un grupo de chicas que viven en 1953 en una pequeña ciudad del estado de Nueva York y que forman una sociedad secreta femenina, "Foxfire". La banda se lanzará a un viaje de venganza hacia un sueño imposible: vivir según sus reglas y sus leyes, pase lo que pase.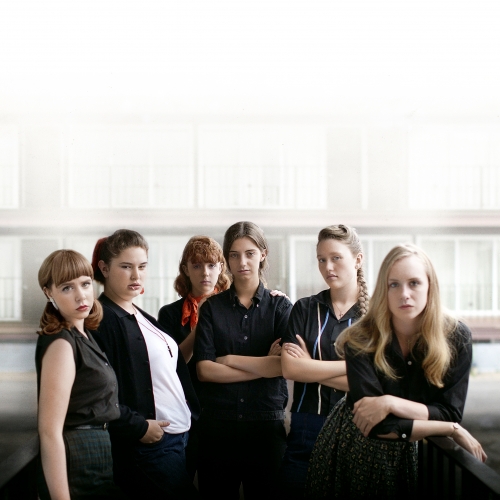 Hypnotisören (El hipnotista)
, de
Lasse Hallström
. Para quien esto suscribe, este director sueco no es santo de su devoción (ver
aquí
mi opinión sobre él), pero hay que reconocer que varias de sus películas son queridas por buena parte del público y de la crítica (
Las normas de la casa de la sidra
o
Chocolat
, por ejemplo). En esta ocasión el director se aparta del drama (al que nos tiene, quizá, más habituados) para contarnos un
thriller
sobre una investigación policial que llevan a cabo un comisario judicial y un hipnotista para descubrir al autor de una salvaje matanza. Se trata de una adaptación del
best seller
de Lars Kepler.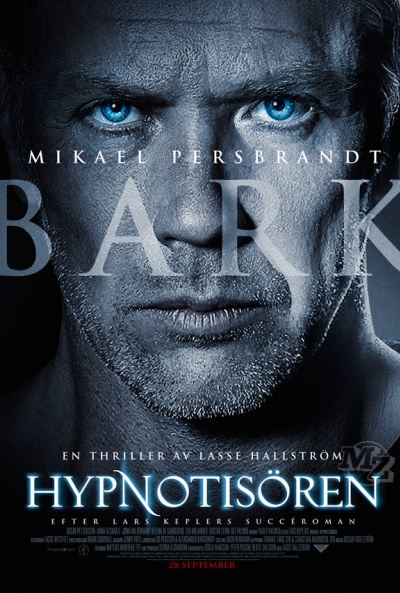 Para acabar el repaso a los títulos de la Sección Oficial, otro ganador
de la Concha de Oro (por partida doble, por
Las tortugas también vuelan
-2004- y
Half moon
-2006):
Bahman Ghobadi
con su nueva película
Fasle Kargadan (Rhino Season)
. Cuenta la historia de Sahel, un poeta kurdo-iraní que es liberado tras pasar treinta años en prisión y trata de reunirse con su esposa, que lo cree muerto. La espectacular
Monica Bellucci
es una de sus protagonistas.
Con estos títulos y los comentados en otros posts, la Sección Oficial queda como sigue (a falta de conocer la película de clausura del Festival de Cine, y quién sabe si no algún título más)...
Sección Oficial a competición
- Arbitrage (El fraude). Nicholas Jarecki. EEUU.
- All apologies. Emily Tang. China.
- Blancanieves. Pablo Berger. España.
- Dans la maison. François Ozon. Francia.
- Días de pesca. Carlos Sorín. Argentina.
- Die lebenden (The dead and the living). Barbara Albert. Austria-Polonia-Alemania
- El artista y la modelo. Fernando Trueba. España.
- El muerto y ser feliz. Javier Rebollo. España.
- Fasle Kargadan (Rhino season). Bahman Ghobadi. Turquía.
- Foxfire. Laurent Cantet. Francia-Canadá.
- Hypnotisören (El hipnotista). Lasse Hallström. Suecia.
- Le capital. Costa-Gavras. Francia.
- The attack (El atentado). Ziad Doueiri. Líbano, Francia, Qatar y Bélgica.
- Venuto al mondo (Volver a nacer). Sergio Castellitto. España-Italia-Croacia.
Sección Oficial fuera de concurso
- Argo. Ben Affleck. EEUU.
- ¡Atraco! Eduard Cortés. España.
- Lo imposible. Juan Antonio Bayona. España.