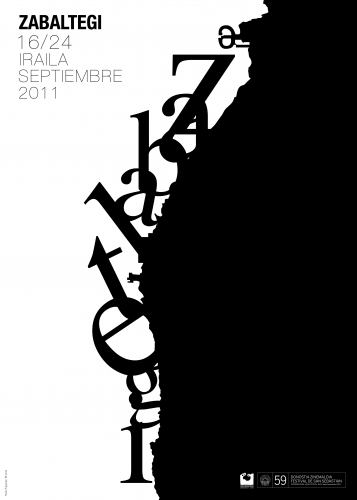 Tal y como prometió la organización del Zinemaldia donostiarra, se están dando a conocer los títulos restantes que formarán parte del certamen. En esta ocasión le toca el turno a una de las bazas del Festival: las Perlas de Zabaltegi, siendo esto algo así como una subsección de Zabaltegi, en la que se muestran películas vistas en otros festivales del mundo y que o bien fueron premiadas en dichos festivales, o bien generaron amplio interés. Las películas aquí presentadas únicamente compiten por el premio del Público, casi siempre soberano (el pasado año logró este galardón la muy justita Barney's version)
Pasemos pues a comentar las Perlas que se presentarán. Películas muy esperadas, sin duda, como por ejemplo la que abrirá la sección, nada menos que El árbol de la vida, de Terrence Malick. La película fue premiada con la Palma de Oro en Cannes y está protagonizada por Brad Pitt y Sean Penn. Malick ya ganó en 1974 la Concha de Oro con su primera película, Malas tierras (también Martin Sheen el premio al mejor actor) y en 1978 la Palma de Oro en Cannes con su siguiente film, Días del cielo. Tiene una filmografía cortísima (sólo cinco películas en casi cuarenta años) pero se trata de uno de los cineastas más reconocidos de la actualidad y de siempre.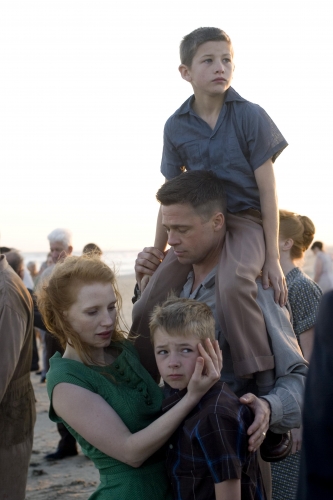 El árbol de la vida (Terrence Malick)
Por otra parte también se presentará la ganadora del Oso de Oro a la mejor película y los de Plata al mejor actor y la mejor actriz en el pasado Festival de Berlín: Nader & Simim: a separation. Película iraní de Asghar Farhadi que cuenta la historia de un divorcio y sus consecuencias y de la que se han dicho cosas como por ejemplo que es "una clase magistral de cine, de cine emocionante. La inteligencia consiste en no permitir que se cuelen retóricas o miradas impostadas" (Luis Martínez, del periódico El mundo).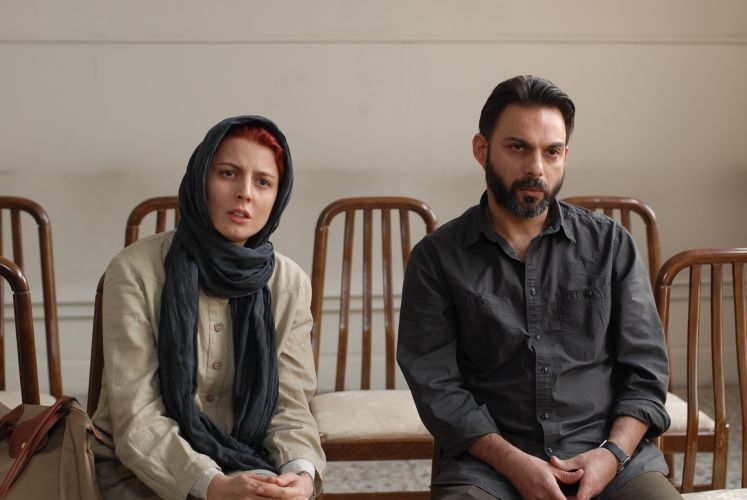 Nader y Simim: a separation(Asghar Farhadi)
The artist (Michel Hazanavicius) ganó en Cannes el premio al mejor actor (Jean Dujardin) y es una película que fue aclamada por la crítica desde el primer momento, debido quizá a su original forma de contar una historia de amor y de Cine en los años veinte: se trata de una película muda y en blanco y negro. Sin duda estas características la hacen muy prometedora.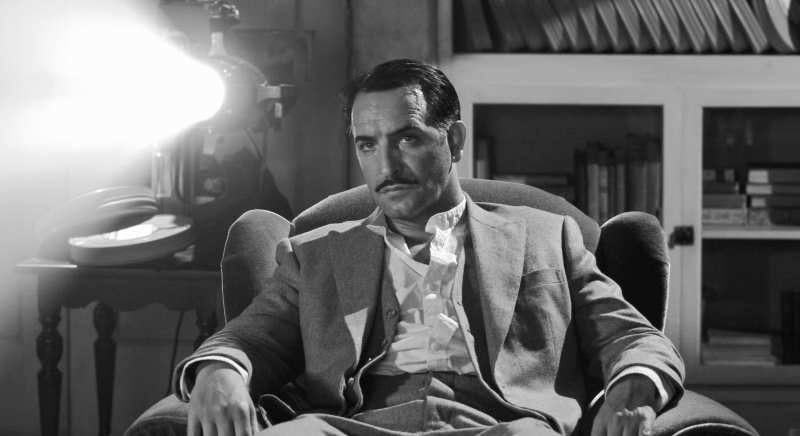 The artist (Michel Hazanavicius)
También desde Cannes llega
Drive
, cuyo director, el danés
Nicholas Winding Refn
(en su primera película estadounidense) obtuvo el premio al mejor director. La protagoniza
Ryan Gosling
y seguro que no deja a nadie indiferente con sus imágenes, teniendo en cuenta los filmes anteriores de Winding Refn (
Pusher
o
Bronson
-con un espectacular, inmenso
Tom Hardy
- son dos buenos ejemplos de ello). Se dice que la película figura como una gran muestra de cine negro estilizado...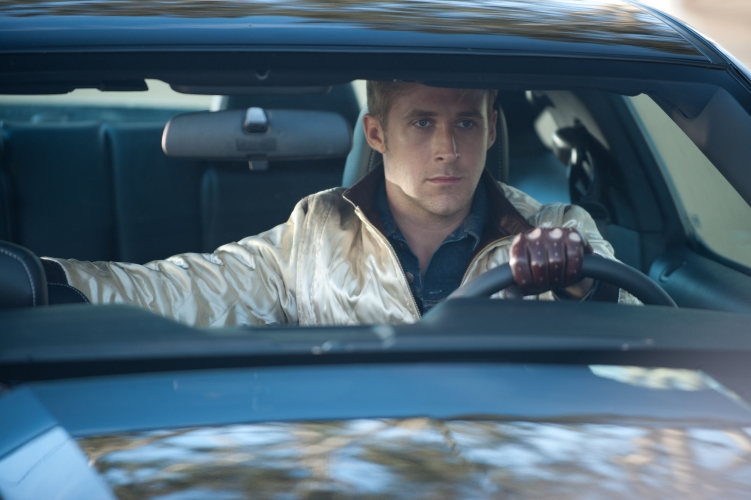 Drive (Nicholas Winding Refn)
Finlandia, Aki Kaurismäki. Le havre. Este es el título de la última película de este gran y peculiarísimo director. Con el premio FIPRESCI (crítica internacional) en Cannes bajo el brazo, el finlandés vuelve a sumergir al espectador en una historia a la que tiene acostumbrado al personal, es decir "una de sus tragicómicas fábulas proletarias".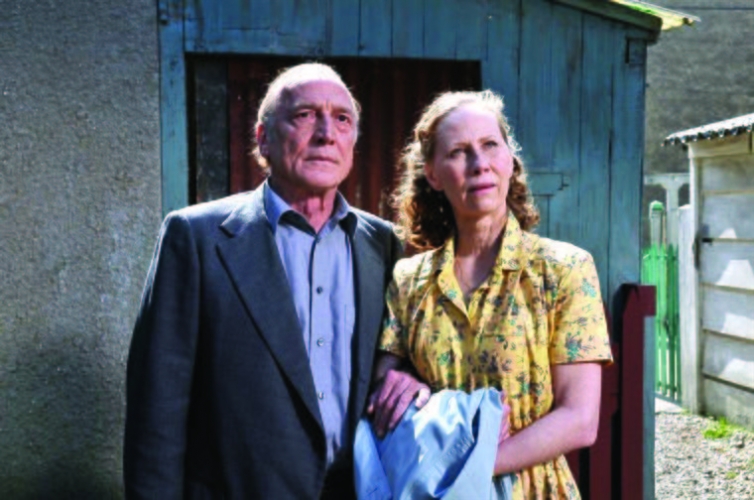 Le Havre (Aki Kaurismäki)
Otras Perlas que será interesante ver son: Et manitenant on va où? de Nadine Labaki (reconocida por su primera película Caramel, de 2007), la primera película como director del actor Paddy Considine, Tyrannosaur (protagonizada por Peter Mullan, ganador en el Zinemaldia 2010 de la Concha de Oro por NEDS y que cuenta la historia de amistad entre un alcohólico y una mujer maltratada), Martha Marcy May Marlene, de Sean Durkin, que ganó el premio a la mejor dirección en el festival de Sundance (todos los años suele caer algo en el Festival de Cine de Donosti traído de Sundance) y que es la última sensación en cuanto a cine indie de este año... estaría bien que llegara al nivel de Winter's bone, por ejemplo (exhibida en Sundance el pasado año) y por último Pina de Wim Wenders, donde el alemán utiliza el formato tridimensional para narrar con todo lujo de detalles las coreografías de la bailarina Pina Bausch.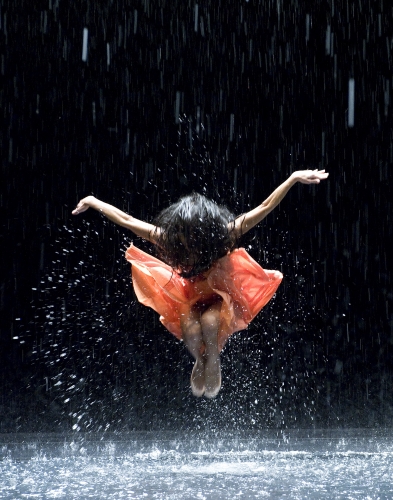 Sin duda son títulos muy interesantes y que atraerán la atención de mucha gente y medios debido a la expectación que la gran mayoría de ellos provocan. Personalmente la única pega que le veo a esta gran selección de películas es que éstas quizá hagan algo de sombra a lo verdaderamente interesante del certamen: la competición de la Sección Oficial. Aun así, está claro que hay que ver al Zinemaldia como un conjunto y que las Perlas forman parte importante de ello.

Resumen de las Perlas de Zabaltegi:

- The tree of life (Terrence Malick)
- Nader y Simim: una separación (Asghar Farhadi)
- The artist (Michel Hazanavicius)
- Drive (Nicholas Winding Refn)
- Le havre (Aki Kaurismäki)
- Et manitenant on va où? (Nadine Labaki)
- Tyrannosaur (Paddy Considine)
- Martha Marcy May Marlene (Sean Durkin)
- Pina (Wim Wenders)